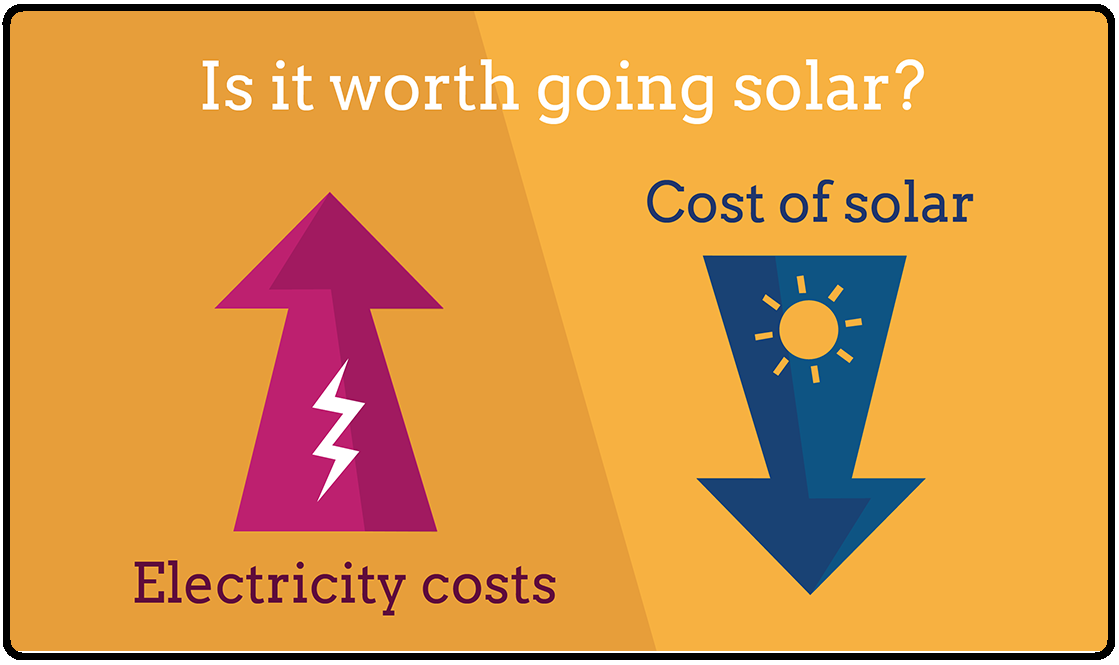 There is often a misperception about the costs of solar. When available credits, rebates, and incentives are combined with the energy savings, people are often surprised at how affordable solar power truly is. Your energy needs will help determines your system.
Eco Solar Power custom designs each system uniquely. As a result, there are some key steps to accurately determine the cost of each solar power system and its potential payback period. The steps we take to evaluate your potential to save with solar power include:
Reviewing your electricity usage:
Eco Solar Power will begin with an assessment and an evaluation of your past electricity usage and potential future needs. This will provide a baseline to determine the approximate amount you could save on electricity costs by investing in solar power.
Understanding your Goals:
We will meet with you to fully understand your ideas and objectives. Whether you're looking for a small solar array to power an electric car, or a larger system designed to power an entire home or business, we can help you design a system which best meets your needs and financial requirements.
Property Assessment:
The most accurate way to determine your potential savings is to have Eco Solar Power visit your property. We will assess your property and the potential system configuration to maximize the energy output. We will combine that evaluation with your electricity consumption history to determine the solar power system size required.