Why Us
The Eco Solar Power Difference
Why most of our competitors cannot compare with us. Routinely top reviews by our clients, speaks for themselves.
Be weary of inexperienced solar installers.

Some installers focus on various cost cutting methods such as:
Reducing of components.
Supplying inferior components.
Make use of once of suppliers.
Installing second-hand components.
Incorrect and cheaper cabling.
Under design and over promise.
These "fly-by-nights" are often inexperienced with little to no understanding or training in the solar industry, extremely poor product knowledge and product understanding, combined with unskilled labour. They might get the job "done", but will it work as expected? The only guarantee a client will get from this type of workmanships is inconsistency, constant failure, endless headcases and a hard-to-reach contractor…
However, this does not meet our standards! We only install well knowns and respected brands of solar panels, batteries, inverters, and hardware as we would like our systems to be around for a lifetime without any failure.
The Eco Solar Power Difference:
Scientifically approach.
Wide range of product knowledge on all components.
Great understanding of all components
Well informed in the industry.
Use of premium quality components.
More than 10 years of solid experience.
Regular training.
Keep up to date with industry trends.
Full back up service.
Complies with electrical installation regulations – SANS 10142.
COC (Certificate of Compliance) issued.
We have a keen eye for attention to detail.
We pride our self on overall neatness on all our installations.
We take great pride in our work – the finish product speaks for itself…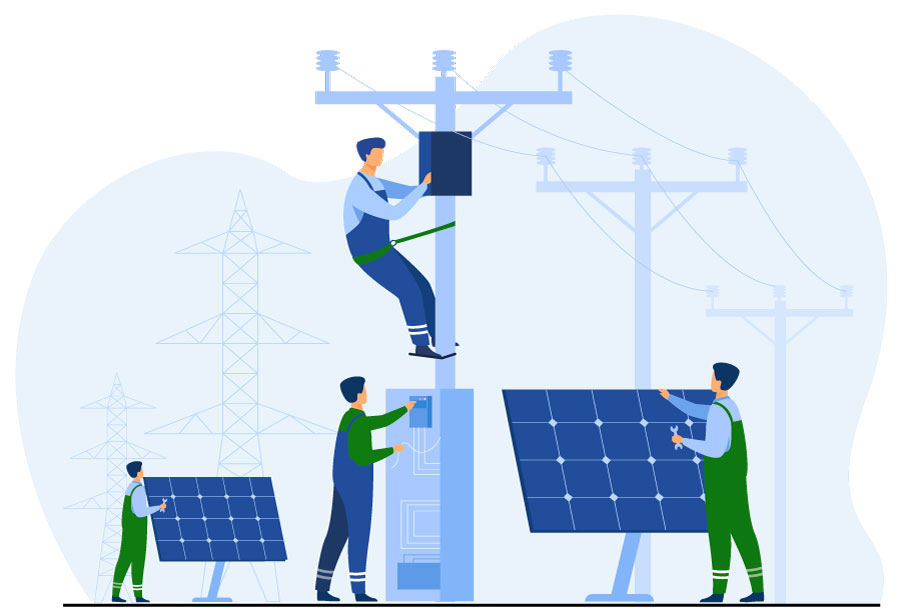 Customized Solutions
All our solar installations is done with the client's specific goals and needs in mind. Whether the goal is to, go of the grid, save money, promoting the use of green energy, or some other reason entirely. Through the careful selection of components, the calculation of its expected output, and understanding the client's financial objectives, we will design a system that meets or exceeds your goals, needs and expectations.
If you don't have time to do it right the first time, when will you have time to do it over?